Compostable plastic is a great alternative to plastic for those wanting to reduce their environmental impact, however, what many may not know, is that the bioplastics industry is well-regulated. There are several available certifications for compostable plastic, meaning that consumers can rest assured they are purchasing a certified compostable product.
There are five common certifications for compostable plastic across several countries including the United States, Europe and Australia. The most common are Biodegradable Products Institute (BPI, USA), Australasian Bioplastics Association (ABA, Australia), American Society for Testing and Materials (ASTM, USA), International Organization for Standardization (ISO, global) and European Bioplastics (eV, Berlin). A certification for compostable plastic essentially means that it is non-toxic and can be broken down in a composting environment.
Who Are The Main Organizations That Provide Certification For Compostable Plastics? 
Globally, there are multiple organizations who provide certification for compostable plastics, based in the United States of America (USA), across Europe and in Asia-Pacific, including Australia and Japan. Companies providing compostable plastics can have one or several of these certifications, meaning a third-party has verified their product as compostable and non-toxic for soil.
Biodegradable Products Institute (BPI) 
The Biodegradable Products Institute (BPI) is an organization based in the USA with a scientific mission to promote a circular economy and support materials and products that can biodegrade or compost in the right environments.
BPI provides certification, education and advocacy in the biodegradable/compostable space to further promote the use of alternative materials that degrade back into the environment safely. Their certification is provided through a BPI Certification Mark indicating that they have verified the product as a third-party.
Certification from BPI aligns with the relevant ASTM standards for compostability and requires products to meet industry standards in Washington State for being distinguishable upon quick inspection by consumers and solid waste processing facilities.
American Society for Testing and Materials (ASTM)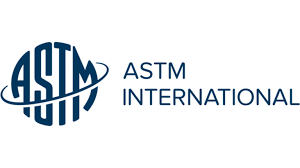 The American Society for Testing and Materials (ASTM) is a large organization who develop and provide voluntary consensus standards, technical information and services to promote public health and safety, protect the environment and promote sustainability.
ASTM provides certification for biodegradable and compostable materials through a standard specification. Their certification looks at the labeling of plastics that are designed to be composted aerobically in home or industrial composting facilities. 
Australasian Bioplastics Association (ABA)
The Australasian Bioplastics Association (ABA) is the peak industry body in Australia for manufacturers, converters and distributors of bioplastics in both Australia and New Zealand. They provide certification, advocate for renewable materials in industry and work to produce new alternative plastic products.
ABA also has strong links to European Bioplastics, Japan Bioplastics, Korean Bioplastics, Bioplastics Product Institute US and other Associations across the Asia-Pacific. Their voluntary verification scheme aligns compliance with the Australian Standard for biodegradable plastics and home composting Australian standards.
International Organization For Standardization (ISO)
The International Organization for Standardization (ISO) is based in Switzerland and is an independent, non-government organization with 165 national standards bodies as members. ISO are not only certification providers, they also advocate for standards globally for everything from plastics and materials to laboratory operations.
ISO provides certification for bioplastics that comply with current international standards and are suitable for aerobic composting, including them being non-toxic and able to disintegrate during composting with no negative impact on surrounding materials or soil.
European Bioplastics (eV)
European Bioplastics is an association advocating for the bioplastics industry in Europe, based in Berlin. They raise awareness of bioplastics, work with industry and provide certification as a third-party for products and materials.
They provide certification in accordance with harmonized standards of compostability and take into account the biodegradability, chemical test and non-toxicity.
What Is The Process For Certification of Biodegradable And Compostable Plastic ?
There are similarities between most organizations and how they will give certification for compostable plastics. The process is reasonably similar from a testing regime against the relevant industry standards to application for formal certification.
A product labelled as compostable in an industrial composting facility must have correct temperature controls and specially formulated microbial conditions in order to properly compost. In order to gain this accreditation, there are several steps that most certifiers will follow:
Testing Regime
The testing regime is carried out by an accredited laboratory and will include following the relevant standards for that region, for example ASTM D6400 for the US which looks at the labeling of plastics that are designed for composting. The standard lists a timeframe in which disintegration and biodegradation (physical and chemical breakdown respectively) must occur.
This particular standard is based on 180 days and testing MUST comply with this for a product to be labelled compostable. The testing process also looks at the final product and whether or not it is harmful to the surrounding environment. Non-toxicity is a must for certification.
Third-Party Certification
After the testing takes place (relevant certifiers can provide a list of laboratories that are accredited to perform the testing methods), the results are sent to a third-party organization for certification. The organizations listed in this article as examples of relevant groups who can undertake this process.
These third parties will review the results of the testing process in compliance with the relevant industry standard. If it passes their certification, they will supply a certificate and logo that the company can use for that particular product or material.
These logos allow consumers to easily identify a certified compostable product or material, knowing that when disposed of correctly, they will live a circular lifestyle and go back to the environment. At this point in time, many home composting items are under a voluntary verification scheme (for example in Australia under the home composting standard).
For products specifically in Europe and Asia, certification labeled 'TUV' undergoes high levels of testing from compound formulation to final product. They are put through the 90 day composting process and then their final form is testing to make sure the product has completely broken down and the soil has no resulting toxins
This process is undertaken twice and then certified if it passes through US and European regulations. The company can then place the TUV symbols on their items.
Any other statements or certificates that have NOT included a laboratory process are not valid as certification. A valid certificate will list the standards the results are based on and a registration number. They are usually also listed on the relevant certification body's website.
Do You Have To Obtain Certification For Compostable Plastics?
Although there are current standards across the world for compostable plastics, the current process is completely voluntary and there is no real regulation on the industry. A manufacturer is responsible for deciding whether or not they wish to be certified.
This of course helps them to gain credibility with consumers, but they will not get into any real legal trouble for not obtaining certification for their product or material. 
What Are The Benefits Of Certification For Compostable Plastics?
There are some key and obvious benefits for having your compostable plastic products or materials certified, namely the ability to promote your product as such. A certification proves to consumers that your item is a bioplastic and NOT traditional plastic and flags that the material conforms to standards.
This is a clear advantage for companies as they are then distinguished as selling a bioplastic and not a conventional plastic to consumers and other companies. The certification provides proof of product and also allows simple sorting of waste.
The certification also helps to ensure the correct handling of the product in the composting process. This will help a consumer to not only identify that your product is certified compostable but also that they need to dispose of it in a home composter or industrial composting facility.
Consumers can also rest assured that the product is non-toxic to them, their families and the environment when a product is certified compostable. 
Which Certifications for Compostable Plastic Should I Look For When I Purchase Compostable Trash Bags?
When purchasing compostable trash bags or other plastic products, you should look for a logo that shows the product is certified. It may also list a letter and number combination that shows you which standard it aligns with.
Typically the logo on the product will relate to the standards body or organization in your country and it can be on the actual bags or the packaging. You can also confirm certification on the relevant organization's website or the certifiers website.
Don't be confused by bags labeled 'green and degradable' or 'naturally degradable' as they are not certified compostable unless they have a certification on them. They usually have an additive in them to have them breakdown yet area still made from normal plastic.
Your bag could have any of the following to mark it as certified:
Compostable seedling logo

Home compostable logo

Other compostable logo
Australian Certifications For Compostable Plastic examples below (3):
Who Is The Most Recognized Compostable Certifier? 
Perhaps the most well-known certification for biodegradable and compostable products across the world is the Biodegradable Products Institute (BPI). It is most definitely the most recognized in the USA but has become very common to see in other countries as well.
BPI are known as North America's leading certifier for products and packaging that can be composted and are heavily based on science, making them also incredibly credible across the world. The company has been around since 1999 and work in areas from advocacy and education to certification.
Conclusion
Certifications for compostable plastic is key for companies to be able to promote their products or materials to consumers and other businesses as safe for the environment through the ability to breakdown naturally in a composting facility.
There are many certifiers across the globe, with the most well-known being BPI and other well-known and credible organizations including ABA, ASTM, ISO and eV. Certification is voluntary and the process includes an accredited laboratory who runs tests to ensure the product meets current standards in that region.
The results are then sent to the relevant certifier who will make a decision on whether to provide a certification (certificate and logo) for the company's use. They can then promote their product as certified compostable.